Select peer reviewed publications
Brinkworth, J.F. and M. Thorn. 2013. "Vertebrate immune system evolution and comparative primate immunity". In J.F. Brinkworth and K. Pechenkina (eds) Primates, Pathogens and Evolution. Developments in Primatology: Progress and Prospects. Vol 38: 17-64. Springer Publishing: New York
Brinkworth, J.F. and K.N. Sterner. 2013. "Toll-like receptor function and evolution in primates" In J.F. Brinkworth and K. Pechenkina (eds) Primates, Pathogens and Evolution. Developments in Primatology: Progress and Prospects. Vol 38: 91-116. Springer Publishing: New York
Brinkworth, J.F. and K. Pechenkina. 2013. "Primates, pathogens and evolution: An introduction". In J.F. Brinkworth and K. Pechenkina (eds) Primates, Pathogens and Evolution. Developments in Primatology: Progress and Prospects. Vol 38: 1-15. Springer Publishing: New York
Brinkworth, J.F. and J. Silver, S.M. Goyert. 2012. Innate immune responses to TLR2 and TLR4 agonists differ between baboons, chimpanzees and humans. Journal of Medical Primatology. 41(6): 388-393
Brinkworth J.F. 
and K. Pechenkina (eds). 2013. Primates, Pathogens and Evolution. Developments in Primatology: Progress and Prospects. Vol 38. 428p. Springer Publishing: New York
Snyder-Mackler, N. and J. Sanz, J.N. Kohn, J.F. Brinkworth, S. Morrow, A.O. Shaver, J.C. Grenier, R. Pique-Regi, Z.P. Johnson, M.E. Wilson, L.B. Barreiro, J. Tung. "Social status alters immune regulation and response to infection in macaques". Science 354(6315):1041-1045
Pai, A.A. and G. Baharian, A.P. Sabourin, J.F. Brinkworth, Y. Nedelec, J.W. Foley, J.C. Grenier, K.J. Siddle, A. Dumaine, V. Yotova, Z.P. Johnson, R.E. Lanford, C.B. Burge, L.B. Barreiro. 2016. "Widespread shortening of 3′ untranslated regions and increased exon inclusion are evolutionarily conserved features of innate immune responses to infection. PLoS Genetics. 12(9):e1006338. doi:10.1371/journal.pgen.1006338
Brinkworth, J.F. and L.B. Barreiro. 2014. "The contribution of natural selection to present-day susceptibility to chronic inflammatory and autoimmune disease". Current Opinions in Immunology. 31:66-78
Brinkworth, J.F. 2017.  "
Infectious Disease and the Diversification of the
Human Genome". 
Human Biology. Issue 89.1, Winter 2017 
Gassen, J. and M.L. Prokosch, A. Makhanova, M.J. Eimerbrink, J.D. White, R.P. Proffitt Leyvam J.L. Peterman, S.C. Nicolas, T.A. Reynolds, J.K. Maner, J.K. McNulty, L.A. Eckel, L. Nikonova, J.F. Brinkworth, M.D. Phillips, J.B. Mitchell, G.W. Boehm, S.E. Hill. 2018. "Behavioral immune system activity predicts downregulation of chronic basal inflammation". PLoS One. 13(9): e0203961 doi.org/10.1371/journal.pone.0203961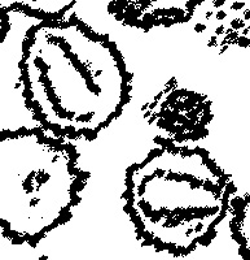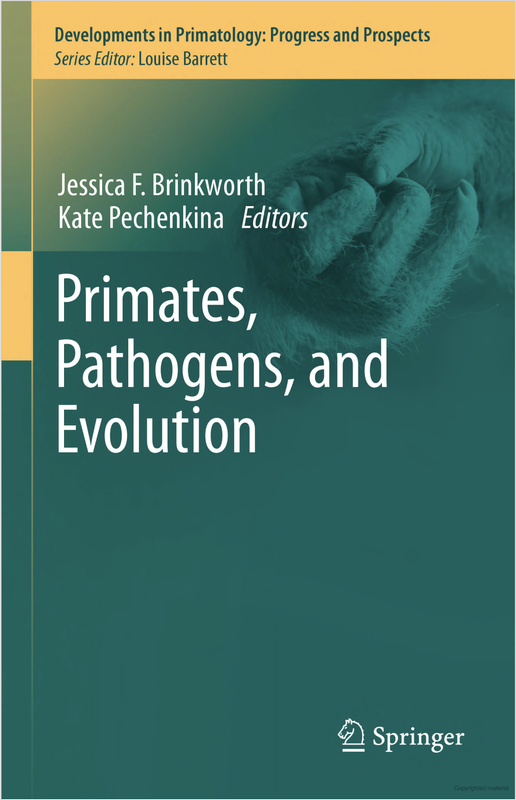 Brinkworth, J.F. and C. C. Babbitt. 2019. "Immune system promiscuity in human and non-human primate evolution". Human Biology. 90.4 (forthcoming)