Evolutionary Immunology
and
Genomics Laboratory

Evolutionary Immunology ~ Severe Infection ~ Primate Evolution​
Our lab has had fantastic year. Check out our papers and projects!
The Evolutionary Immunology and Genomics lab is part of the new NIOSH/CDC funded Center for Farmworker Health and Well-being. The lab aims to improve living and working conditions for farmworkers via a community-driven research and outreach approach, working with farmworkers to ease the impacts that this work has on immune function and health. 
How the Black Death pandemic is associated with altered immune gene function in post-Black Death populations. Nature (October, 2022) (Jessica secured early funding, contributed functional data and interpretation). This paper was difficult to pull off. It was more than a decade in the making, involved the efforts of lot of people. It's hard won. Congrats to the Barreiro and Poinar labs.  
On why the emergence and biology and even the social problems highlighted by SARS-CoV-2 aren't special but the impact of COVID-19 pandemic policy is in Annual Reviews of Anthropology (October 2022) (with Rachel Rusen).
Why do some people get sepsis more often than others – On race and who gets and dies of sepsis in Yearbook of Biological Anthropology (June, 2022) (with J. Grace Shaw)
The Brinkworth lab leads the SUPER Labs Single Use lab Plastics Elimination and Reuse project at UIUC with funding from the  Student Sustainability Committee 
We are happily funded by the NSF to investigate the role of infectious pandemics in human immune diversity.
The Lab Welcomes New Members
Mia Salerno!!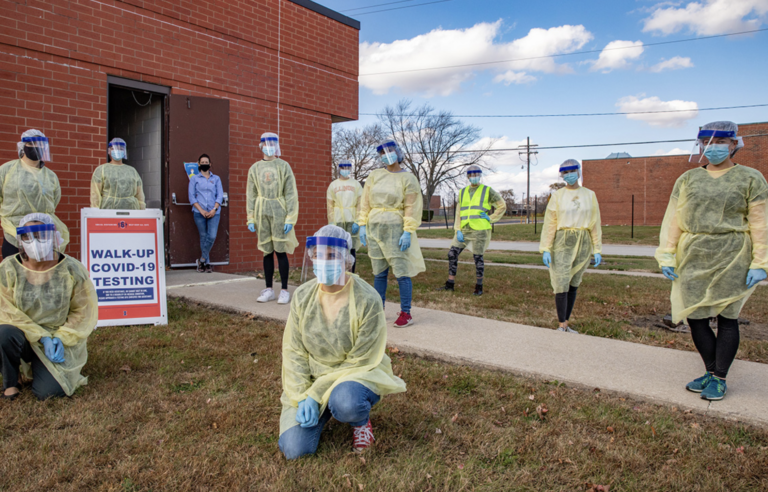 Labor, Health, Equity, Action Project (LHEAP)