Evolutionary Immunology
and
Genomics Laboratory

Evolutionary Immunology ~ Severe Infection ~ Primate Evolution​
Check out our new paper on primate early immune responses to bacterial and viral infection in PNAS (March, 2021)!
Why are humans so sensitive to lipopolysaccharide and what does that mean for sepsis models? Check out Jessica and Negin's new paper in Evolutionary Anthropology  (March, 2021).
The Brinkworth Lab, with other members of the Labour, Health, Equity Action project, and the Champaign-Urbana Public Health District and Community Health Partnerships delivered COVID-19 testing to communities in rural East Central Illinois over 2020. Read about LHEAP here and here.
Check out our new paper on using anthropological techniques in the time of COVID in Journal of Legal Anthropology.  (June, 2020)

Check out Jessica and Alex's new paper on cell-autonomous immunity and human evolution in the Quarterly Review of Biology. (Sept, 2020)
The Brinkworth lab has won a UIUC Student Sustainability Award to build a pollinator garden and composting systems across campus.
We are happily funded by the NSF to investigate the role of infectious pandemics in human immune diversity.
The Lab Welcomes New Members
Brett Stallone-Dwyer
Ben Garcia
Gabriella Lopez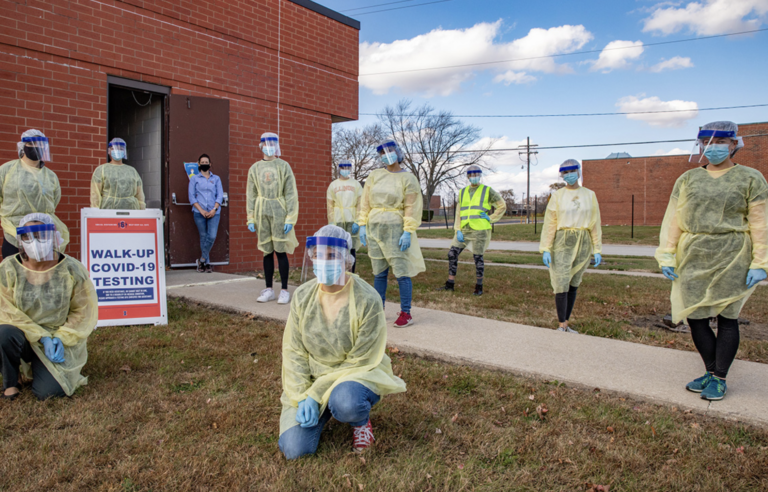 Labor, Health, Equity, Action Project (LHEAP)